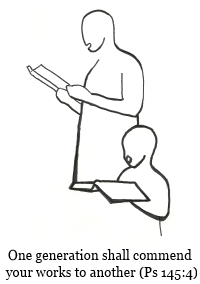 This website 
is for Christians who wonder why (and how) they should retain and improve hymn singing. It has two parts. The first lays out a detailed argument for traditional practices; they are the best means we have for doing the job Scripture assigns to us in passages like Ephesians 5:19 and Colossians 3:16. The second applies the principles of the Biblical Model to the practical nuts-and-bolts task of evaluating particular poems and tunes.

Paul Munson and Joshua F. Drake teach music and humanities at Grove City College in Pennsylvania.


Prefer
 paper? Our student, Taylor Drummond, has made part 1, A Biblical Model of Congregational Singing, available in print here.